About this Series
Sounds Like Hate is a podcast from the Southern Poverty Law Center that tells the stories of people and communities grappling with hate and searching for solutions. You will meet people who have been personally touched by hate, hear their voices and be immersed in the sounds of their world. And, you will learn about the power of people to change — or to succumb to their worst instincts.
Season one takes a deep dive into the realities of hate in modern America: how it functions, how it spreads, who is affected and what people are doing about it.
Season two examines the distorted history of the Confederacy some people accept as truth, and how the people we love the most could be guided toward violent extremist beliefs.
Season Two Showmakers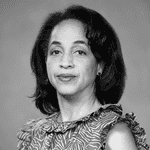 Geraldine Moriba
Host, Executive Producer
Geraldine Moriba is the senior vice president of TheGrio News and Entertainment, and a journalist, filmmaker and writer. Previously she was a Stanford University-Brown Institute scientist using machine learning to analyze editorial decisions. She's won Emmys, a duPont Award and a Peabody Award.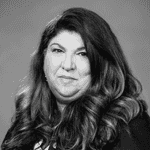 Jamila Paksima
Host, Executive Producer
Jamila Paksima is an executive producer, journalist, director and filmmaker. She produces award-winning documentaries, political and investigative reports about social and civil rights issues. Her work has been featured on PBS, Amazon, BBC, MSNBC and Independent Lens.
Valerie Keller
Season 2 Editor
Jordan Gass-Poore'
Producer
Will Crichton
Computer Scientist
Acknowledgements: 
Many people at the Southern Poverty Law Center contributed to helping to provide expertise and to produce, power, launch and promote Sounds Like Hate. They include, among others: 
    · Susan Corke, Director of the Intelligence Project and Seth Levi, Chief Program Officer 
    · Expert Contributors – Cassie Miller, Megan Squire and Kimberly Probolus-Cedroni 
    · Media – Araba Dowell, Marion Steinfels and Kimberly Allen 
    · Editorial – Rachel Janik 
    · SPLCenter.org web stories – Brad Bennett 
    · Donor Marketing – Cherry Gamble and Virginia Spinks