Season Three Showmakers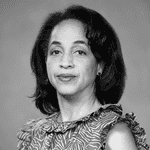 Geraldine Moriba
Co-Executive Producer
Geraldine Moriba is the senior vice president of TheGrio News and Entertainment, and a journalist, filmmaker and writer. Previously she was a Stanford University-Brown Institute scientist using machine learning to analyze editorial decisions. She's won Emmys, a duPont Award and a Peabody Award.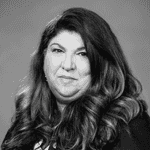 Jamila Paksima
Host, Co-Executive Producer
Jamila Paksima is an executive producer, journalist, director and filmmaker. She produces award-winning documentaries, political and investigative reports about social and civil rights issues. Her work has been featured on PBS, Amazon, BBC, MSNBC and Independent Lens.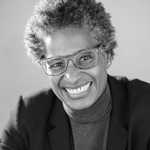 Yvonne Latty
Co-host/Producer
Yvonne Latty, co-host/producer, is the director of NYU Journalism's graduate program Reporting New York and Reporting the Nation. She has produced documentaries, written two books about veterans, hosted, produced and edited podcasts and worked as an urban newspaper reporter. She is winner of a Gracie for her podcast Alzhiemer's in Color, among other accolades.  She has been featured in over 100 media outlets, and her work has appeared in NPR, USA Today, Chicago Sun– Times, BET.com, The Washington Post, The Huffington Post, The Philadelphia Inquirer and other media outlets.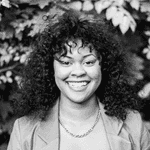 Sam Riddell
Editor and Producer
Sam Riddell is a podcast and video producer whose work centers on sexual health, intersectional feminism, science, and social justice. She is lead producer of the Third Coast and ASHG award– winning podcast "In Those Genes." She has also produced work for Democracy Now!, WHYY and Inverse.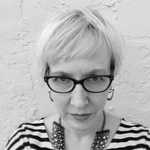 Valerie Keller
Editor
Valerie Keller is a film & video editor of the Emmy-nominated dance film Fever, the Academy Award short-listed Abortion Helpline: This is Lisa, and more.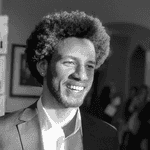 Warner Meadows
Composer
Warner Meadows is a composer, producer, rapper and singer. He's a solo artist and half of the rap duo PEARL. His compositions, available on Spotify, blend the worlds of hip-hop, jazz and classical music.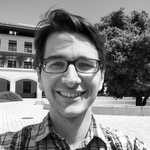 Will Crichton
Data Analyst
Will Crichton is a computer science Ph.D. candidate at Stanford University. His current research applies cognitive science to understand the challenges of learning and practicing software engineering.